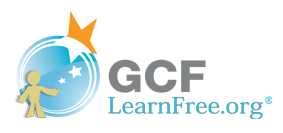 Offers free Internet Safety Courses for adults and kids.
"Phishing, Trojans, Spyware, Trolls, and Flame Wars—oh my! If the idea of these threats lurking around online makes you nervous, then you can now be at ease. Our Internet Safety course will provide you with the strategies, skills, and mindset needed to protect yourself, your computer, and your privacy when you connect to the Internet."
The Internet Safety for Kids Course can be found here.